I have viewers as young as 7 making my bread recipes… so I made a YouTube video and cookbook specifically for them. I can't think of anything better than encouraging the younger generation to get into the kitchen and having success.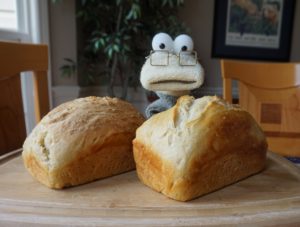 My First No-Knead Bread… for Kids of all Ages (super easy… no equipment… 4 ingredients)
If you like this video, please recommend it to your friends who would like to encourage their kids to bake. (July 2017 – 10:22)
.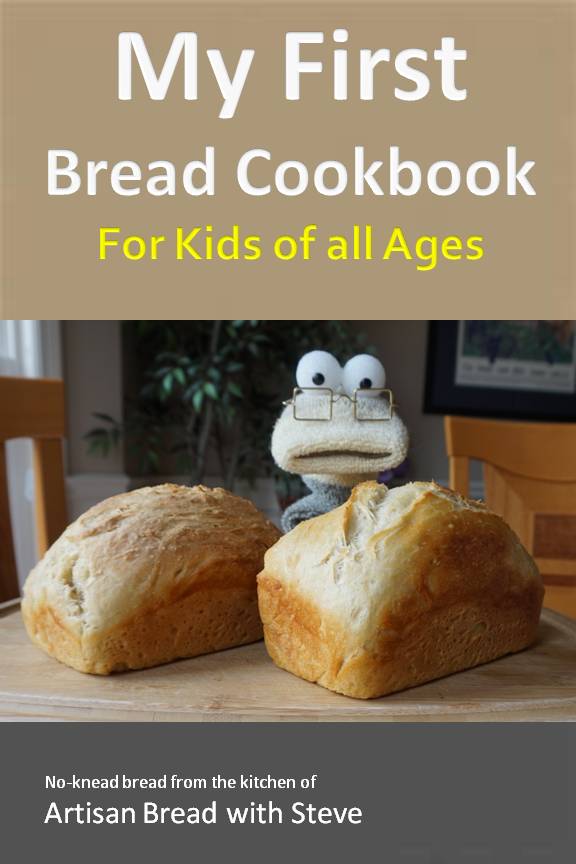 This is the ideal bread cookbook for the newbie… the first timer… the future baker… because I will show you how to make bread in a glass bowl with a spoon… without dusting the counter with flour or touching the dough with your hands. It's called the "hands-free technique". It uses the principles of a bread machine… without the bread machine.
This cookbook uses building blocks. I start with the simplest recipe, then add one technique or method until you're a master baker. That's right, you'll be baking artisan quality bread your family, friends, neighbors, boyfriends (or girlfriends), and teachers will love (you'll be popular). But I won't stop there… I'll show you how to make rolls and pizza. And, I'll show you how to bake artisan quality bread in a "poor man's Dutch oven" (the newest, most innovative, technique in bread baking).
eBook ($3.99): https://www.amazon.com/dp/B01M8KHZW9
Color ($23.95): https://www.amazon.com/dp/1548651087
B&W ($10.95): https://www.amazon.com/dp/1548651516