There's more to life than bread… how about a cookie?
These oatmeal cookies are designed to stay thick and chewy. (Dec 2012 – 10:09 minutes)
.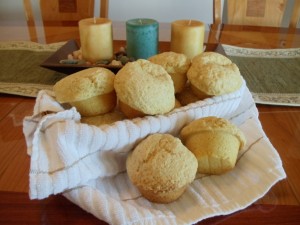 Introduction to Quick Beer Bread (a.k.a. Beer Bread Dinner Rolls)
As you search the web you will find there are two types of beer breads… yeasted and quick. I use a yeasted no-knead recipe for my bakery quality beer breads and this quick beer bread recipe for my muffins when I need to whip something up quickly. Oh, I heard what you were thinking… you think quick breads are for winey boys, but it ain't necessarily so. The first time I had quick beer bread it was served as dinner roll in a pub restaurant. I was so pleased… I asked for the recipe. Just because something is quick and easy doesn't mean it isn't good eats. (May 2012 – 6:27 minutes)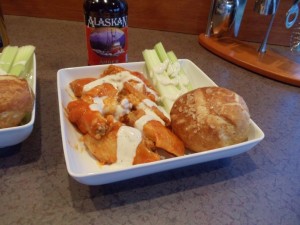 Frank's Red Hot Buffalo Wings… Smart & Easy
There's a reason Buffalo wings have become a pub staple… their delicious, but did you know how easy they are to make. This video demonstrates how easy it is to make Frank's Red Hot Buffalo Wings because they're baked versus fried. (July 2012 – 4:35 minutes)
.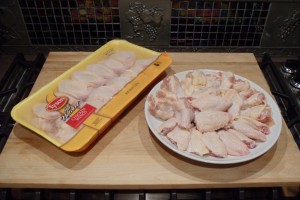 How to Cut & Separate Chicken Wings into Sections for Buffalo Wild Wings… Smart & Easy
The key to separating chicken wings is to find the soft spot… and cut through the ligaments and cartilage… versus the bone. (July 2012 – 2:29 minutes)
.