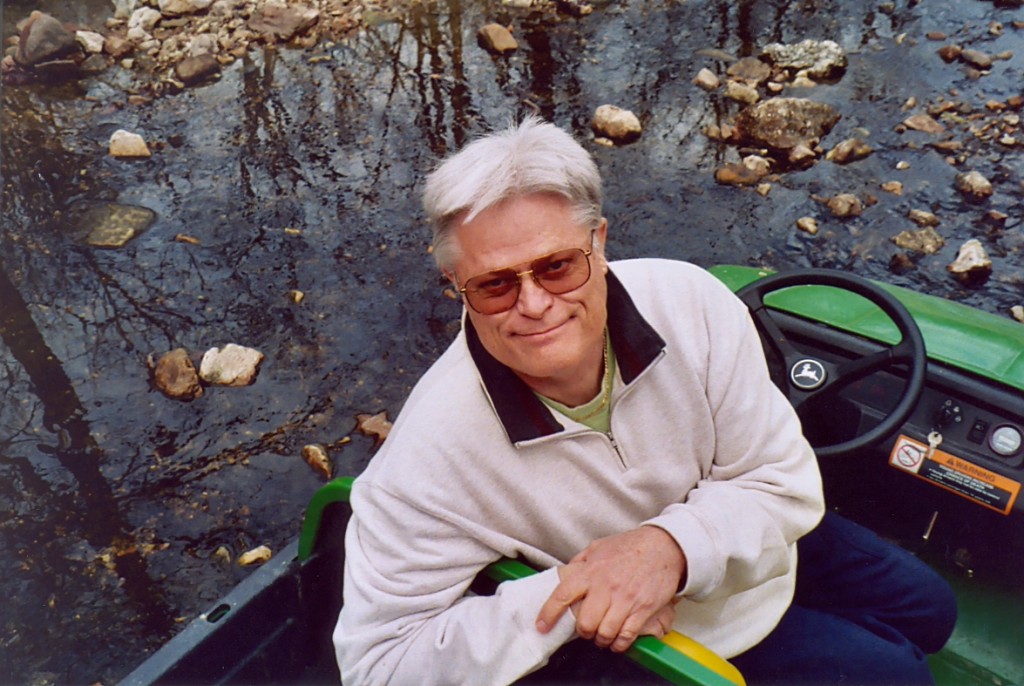 Fun-loving, gator-riding, pet-lover & bread baker all rolled into one. Retired from banking, computer programming, real estate, development & construction now residing in Kansas City where he supports his wife, Beth, in her volunteer efforts with various animal shelters.
His YouTube channel (ArtisanBreadWithSteve) has a selection of educational videos demonstrating no-knead bread recipes and technique. Over the years Steve worked with his readers and subscribers listening to their desires and needs… to have high quality, great tasting, fresh from the oven bread that is fast, convenient, hassle-free, and reliable without special equipment or expensive bakeware. In response he developed… no-knead "Turbo" bread recipes (ready to bake in 2-1/2 hours), "hands-free" technique (bread goes straight from mixing bowl to baking vessel without dusting work surface with flour or touching the dough), and "roll to coat" (garnishing, basting, and dusting dough with flour in the mixing bowl… no more sticky dough).
Steve's recipes and technique are unique and ideally suited for the "newbie" (what a great way to start your baking experience), those with busy schedules, those who are tired of kneading or gotten older and find it difficult to knead bread. As a result, his YouTube channel has become one of the leading sources for free no-knead bread videos.
His new technique is truly a revolutionary approach to bread making.